PRESENTED BY: U.S. LAWSHIELD
Join 400 of the most serious faith-based security operators from 45 states at the 3rd annual national convention of Faith Based Security Network Thursday evening 7/22 ~ Saturday 7/24. The SOS 21 agenda is set so most participants can arrive Thursday for evening presentations, be there for an intense day Friday, then wrap up by noon on Saturday in order to be home for weekend services.
WHEN
Thursday, July 22, 2021 at 6:00 PM CDT
-to-
Saturday, July 24, 2021 at 12:00 PM CDT
Add to Calendar
WHERE
Second Baptist Church, Houston (SBC)
6400 Woodway Dr.
Fellowship Hall, Building C
Houston, TX 77057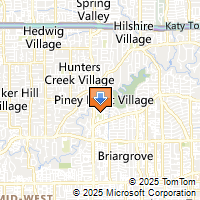 Driving Directions
VETTED AUDIENCE: Attendees must be an FBSN member or serve a legitimate faith-based organization (can be safety, security or other leadership) or are current active-duty emergency 1st responders, law-enforcement or chaplains.
CONTACT
SOS Event Coordinators
Faith Based Security Network
info@fbsnamerica.com
HOTELS
Hotels are 30 miles (35 minutes) from George Bush Airport. No shuttle between the airport and hotels Uber, Lyft or 
Super Shuttle
 are options from airport.
Shuttle service will be available between each of the Hotels and the SOS venue daily.
Mention FBSN Security Conference for special pricing.
---
281-501-4300 Group Sales – Geoff Hunter, Geoffrey.hunter@marriot.com 
$120 per night for king or double queen room 
---
713-325-0101 or cell: 586-246-2025 Group Sales – Dana Newman, dana.newman@hilton.com 
$105 for King Studio or $135 for a two Queen Bed Suite 
---
713-680-2222 Group Sales – Sanam Momim, smomin@cpgalleria.com 
$89 per night for king or double queen room 
PLEASE THANK OUR SPONSORS!
CONTINUING EDUCATION CREDITS
Law-enforcement operators and other licensed first responders and professionals have been able to submit the agenda and an attendance certification in the past for CEC's with their agency.
Submit the speaker bio / pics and agenda to your supervisor for pre-approval.
There will be a special managed registration form for each of you to sign in and out of for each morning, afternoon and evening segment. Within 5 days of the event conclusion, you will receive a certification document from the FBSN acknowledging the segments you signed into and out of.